Dilli Dalli Kids Frames at Rocky Mountain Optical and Vision Care
One of the best kids' frames on the market is offered at Rocky Mountain Optical and Vision Care! Unsurpassed comfort and durability in a safe, affordable eyewear collection parents have come to trust.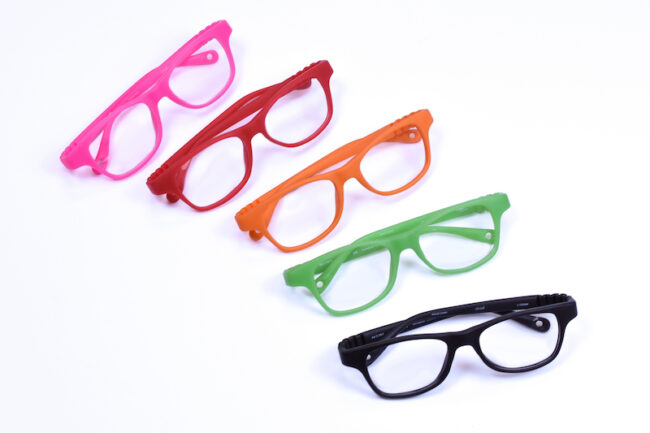 Created to meet the needs of parents and their little ones, the Dilli Dalli pediatric eyewear collection offers unsurpassed durability, a comfortable fit, and adorable style. Featuring the innovative IntelliFlex ™ technology, this advanced collection delivers fashion and function!
IntelliFlex multi-action spring hinge Designed with the ability to flex both vertically and horizontally, the IntelliFlex hinge can "spring" back to its original adjustment, offering unique flexibility and greater durability to Dilli Dalli frames. The result is safe, functional eyewear with less need for the replacement of broken temples.
NEW: IntelliFlex Soft Touch Our newest Dilli Dalli models are created with proprietary IntelliFlex Soft Touch material, providing flexibility, strength, and high performance with a pleasant, "soft touch" feel.
Come in to Rocky Mountain Optical and Vision Care to see how well these frames can work for your child!